How to get the most out of your Spring clean
It's finally Spring! The warmer weather and longer days mean Summer is getting closer, and lots of us seem to get that urge for a fresh start at home. Open up the windows, have a big clear out and clean your house so it's Summer ready!  
Cleaning can be cathartic for some, but for others, it always gets pushed to the back of the list. We're here to motivate you and share some top tips for staying organised.
First of all, write a list
Sounds easy, right? It is! Having a solid to-do list keeps you on track and also stops overwhelm.
Create a heading for each room in your house, front yard, back yard, garage, and any other spots you've got. Go through each room and write down your wish list of what needs to be cleaned, tidied, fixed or removed. This will give you a visual of how much work there is to be done overall and you can allocate to members of your family.
If the look of this list scares you, take some things off or move them to the 2020 list! Remember, you don't HAVE to tick all of this off this time, this is your wish list.
Preparation is key
While you're doing this, start thinking of ways you can KEEP the house cleaner, rather than just keep cleaning it. Things like use a front and back doormat to trap dirt and dust as people enter the home. All the obvious cleaning tasks like dusting, mopping, wiping, pulling furniture off the walls and vacuuming behind them, cleaning the ceiling fan, the bathrooms, the toilets, decluttering the garage and the hallway cupboards should all be on the list, but we often forget about other bits of the house that need our attention too.
Quick wins
If you want to choose some quick wins to give you a boost of inspiration, start with the windows! It's amazing how clean, sparkly windows can change the whole feel of a house. Glass cleaner + a microfibre cloth = your new best friend. Put bigger household items, like the microwave, washing machine, dryer, oven, fridge etc. to the front of your list, they may seem like the hardest task but once they're done everything else seems smaller.
The lurkers
Things we often forget about (and don't like to admit how long it's been between cleans...) are the curtains, blinds, ceiling vents, cabinet/cupboard doors and handles, make up brushes, kids' toys, mattresses, and the actual products we clean with like the mop, broom and sponges! Focus on these things first rather than your normal cleaning ways for a deep clean in parts of the house you usually forget about.
Sell, sell, sell
One man's trash is another's treasure. This is so true, and in an age where we're trying to reduce, reuse and recycle, make sure you're passing on items you no longer need. Sell them on local Facebook Buy and Sell Groups, or give to your local charity store. Clothes you've not worn in a year, old kid's clothes and toys - perfect donations and you'll feel so much better for clearing out your space.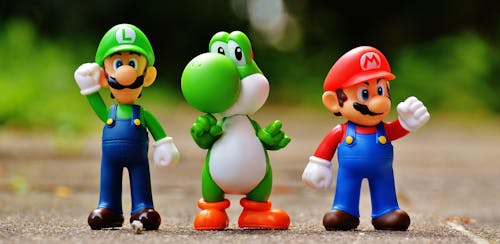 De-junk
Here's one we all hate, the dreaded junk drawer. Yes, we've all got one, and no, we are very rarely going to use anything in there again!
We don't need to keep all those balls of string, pens, pins, rubber bands, paper clips, old batteries and whatever else is hiding at the back. Chuck it out! Declutter this drawer and you'll feel like you've got your whole life together! (…and extra storage).
Trust us when we say that while you're doing this spring clean, your list will grow, but think of it as a good thing. On ongoing task list for when you're feeling motivated and have a bit of spare time.
Music
Music makes ALL the difference! Stick your favourite tunes on or find a new Spotify playlist to motivate you. Crank it up to 11 and off you go!